Looking for a better partner in IT?
Everyone knows that double-checking your math is important. Since learning the fundamentals in school as a kid, we've all understood how important it is to verify what you're being told, whether it's the result you get in long division or the diagnosis you get from a doctor. The same should go for your business' IT, right?
The simple fact is that it's not always easy to find the right IT support. The market is flooded with potential options, all of which are offering a variation of the same services, the same old "peace of mind" benefits, and maybe a complimentary assessment. At a certain point, you just need plain and simple IT support, and so you end up choosing the best option at the time.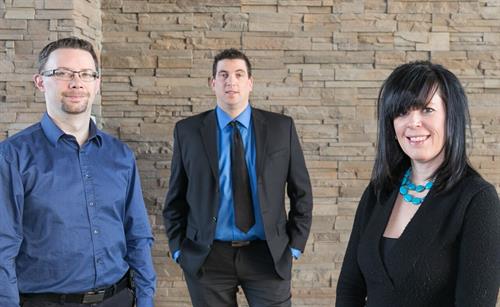 This is why it's so important not to get complacent. As time goes by, your needs change, the market advances, and technology improves. In order to ensure you're still getting the best return on your investment, you need to stay aware of what else is out there.
So, looking beyond their list of services, and any free offers they're making, how can you separate a truly worthwhile IT support provider from the rest?
A good first step is to check their resume, and I.T. Partners invites you to look at ours. We're proud to have received a number of awards over our years in business, including:
#393 in Top 501 Managed Services Providers Global Edition 2016
#2 in Canada in the Top 100 Managed Services Small Business Edition 2016
#1 in Alberta in the Top 100 Managed Services Small Business Edition 2016
Best New Business Grande Prairie Chamber of Commerce 2012
Another effective way to find a superior support provider is to see if they devote any time or money to something other than their bottom line; that's to say, charitable efforts. Understandably, every business should be trying to grow and become more profitable, but it's just as important to give back.
The I.T. Partners team understands this, which is why we "give where we live", by regularly donating time and money to the Grand Prairie community, through support of the Community Foundations Gala (renamed "Nourish the North" last year) on an annual basis.
Want to learn firsthand why I.T. Partners is a different, better breed of IT support? Reach out to our team right away at (780) 513-4455 or email us at info@itpartners.ca to get started today.